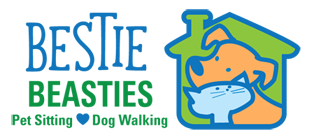 Serving Melbourne, Palm Bay, Suntree, Viera, Melbourne Beach, Indialantic, Indian Harbor Beach, Satellite Beach


FAQ
How do I get started using Bestie Beasties, LLC?
You can call us or fill out a contact form to find out about us.
We set up a time to come to your home for a free Meet & Greet. We know that you want to see who you are allowing to spend time with your pet and come into your home.
If you choose us to care for your pet, you then set up an account through our website. (Don't worry if you're not good with computers. We'll help!)
Then you request the services and dates you need on our website, we approve if we are free, and it's the beginning of a beautiful relationship!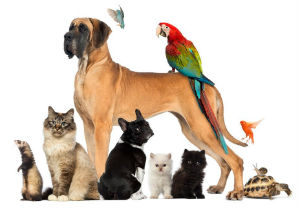 What should I know about hiring a pet sitter?
It takes a lot of trust to leave your precious pet and your home in the care of folks you don't know. How do you know if a pet sitter is worthy of your trust? Here are some questions to ask when interviewing pet sitters:
Are you bonded?
A pet sitter should be bonded to protect you from anything that is stolen or missing from your home.  We are very honest, but you don't know us yet.  This is one way we can show you that your home and pets are safe with us.
Bestie Beasties, LLC is bonded.
Are you insured?
A pet sitter should have insurance to protect your property and your pets should a problem occur while they are pet sitting for you.
Bestie Beasties, LLC is insured for damage to your property and/or injury to your pets.
Have you passed a background check?
Julie has passed a national and federal background check.
What special training do you have?
Julie is a Certified Professional Pet Sitter (certified through Pet Sitters International). The training course includes basic care, nutrition, behavior, medical issues, and first aid for common pets.  A professional pet sitter also abides by a code of ethics for dealing with clients and pets.
Do you have first aid training for animals?
Julie is certified in small animal CPR and first aid through Pet Tech.
Are you licensed?
This is a trick question.  The only license that pet sitters have are business licenses from the city and county so that Uncle Sam can collect fees.
Bestie Beasties, LLC has the required city and county business licenses.
Other Questions
Also, ask questions that reflect your concerns. Questions like, "What would you do if a loose dog acts aggressively to you and my pet while you are walking?"  (The answer varies depending on the situation, but a sitter should be able to tell you how they would handle it. The short answer is first to avoid the situation if possible by going inside, crossing the street, etc. If that doesn't work, the sitter should be carrying something like an air horn that will often scare other animals away. If that doesn't work, the sitter should be carrying something such as a cane, pepper gel, or knife to protect him/herself and your pet.)