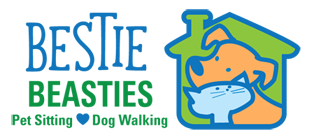 Serving Melbourne, Palm Bay, Suntree, Viera, Melbourne Beach, Indialantic, Indian Harbor Beach, Satellite Beach


Julie is the solo employee (and pack leader!) at Bestie Beasties, LLC (for now). She has lived in Florida since 1977. Most of her career has been in the education field, and now she's devoting her time to four-legged creatures who don't (usually) talk back!
Julie and her husband Bill have a chug (chihuahua and pug mix). Bill works from home so that Minnie always has company when Julie is off loving on your pets.